Progress Continues Swiftly
Progress continues with roofing trusses and decks going in on each of the buildings and rough-ins of some of the mechanical systems starting as well. Everything appears to be on schedule for a late 1Q/early 2Q completion and we've started taking reservations. Reach out if you would like to take a closer look and come pick out your unit. Available for purchase or lease.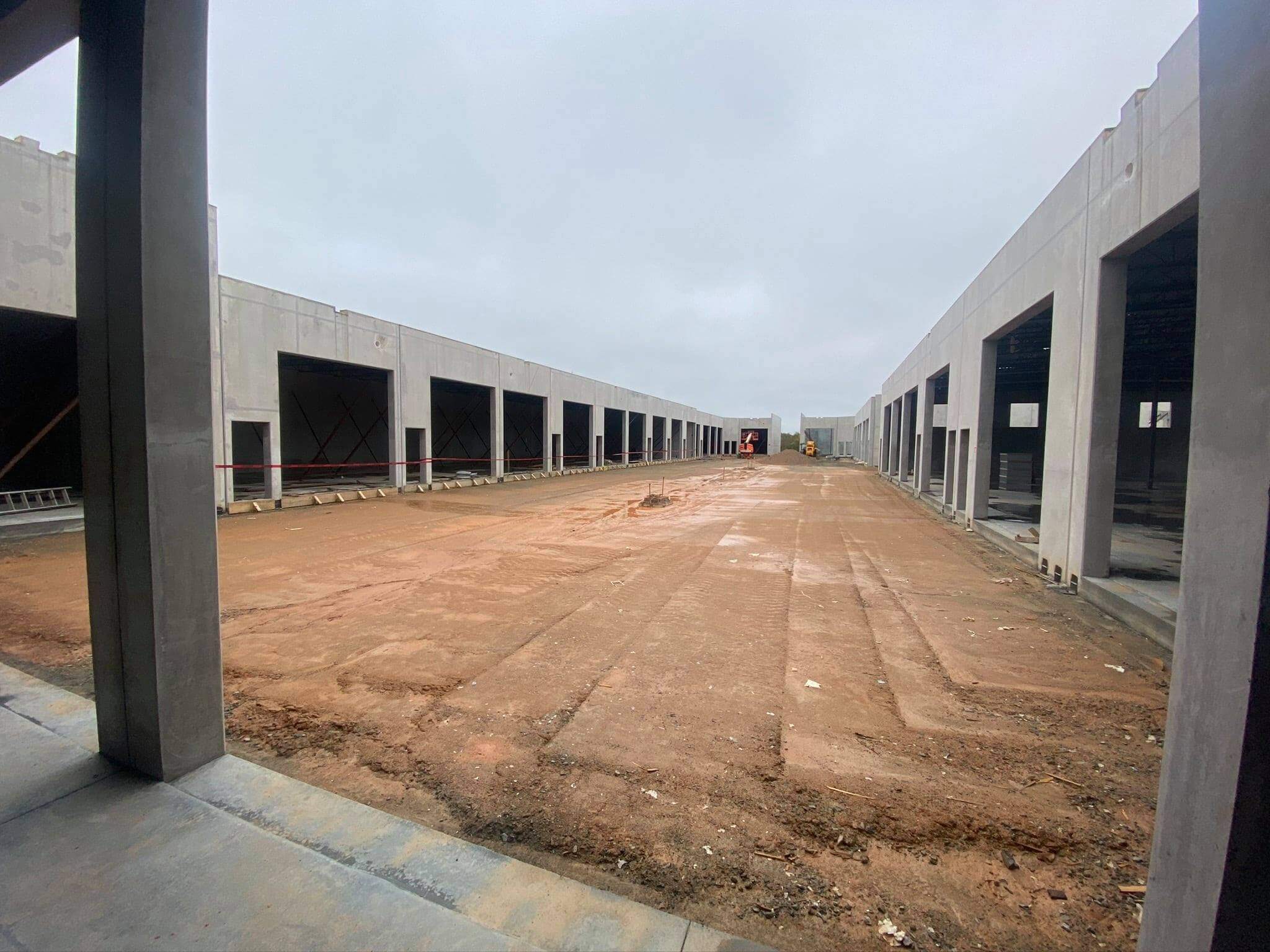 Looking in the door of C27 off the main courtyard. C27 Will be a ~75′ drive through unit with doors on both sides. Other units are able to be combined to offer the same flexibility if you reserve soon.
Related posts